February 07, 2015
EDGUY TO HEADLINE CHRISTMAS BASH 2015
The Space Police World Tour goes on: having confirmed shows in Spain, Czech Republic and Alsfeld (Germany) this year, EDGUY just have been scheduled to headline one night of the Christmas Bash at EventZentrum Strohofer in Geiselwind, Germany on the second weekend in December.

The band is looking forward to playing the second leg of the Space Police World Tour this year. Information can be found in the tour section.
December 24, 2014
MERRY CHRISTMAS!
The touring year 2014 has come to an end and we want to thank all our fans and crew members for making this a fantastic year for us. Never before we've had so many sold out shows around the globe, be it in Europe, Japan or Latin America. In fact, we're heading towards the 23rd year in our career and still it looks like we can climb even higher. This is all because of you, thus we want to thank all Edguy fans around the world - YOU in particular!! - for sticking by us, through thick and thin. We wish you a Merry Christmas, Savages!

Tobi, Jens, Dirk, Eggi & Felix
November 24, 2014
EDGUY TO HEADLINE FESTIVAL IN HESSEN 2015
EDGUY's return to Hessen can be confirmed: On the fourth weekend of August 2015 EDGUY will headline one night at the Ehrlich & Laut Festival near Alsfeld. Check the tour dates for more information!
November 09, 2014
THIS MONTH IN HISTORY... SAVAGE POETRY
In November 1995, 19 years ago, the self-produced Edguy debut album "Savage Poetry" saw the light of day; distributed exclusively by the band back then. The original album was limited to a first print-run of only 1000 copies, and it was only after fans were asked for more than 500 US dollars from internet auction sites that the decision was made to eventually re-record it and release both versions -old and new- in one package as a double-CD called "THE Savage Poetry" in 2000.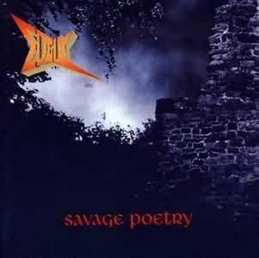 October 28, 2014
EDGUY RETURN TO SPAIN
Having just finished the first leg of the SPACE POLICE WORLD TOUR with many sold out shows in Japan and all over Europe EDGUY are now confirmed to return to Spain to perform at Leyendas del Rock festival at Polideportivo Municipal in Villena (Alicante) on August 7th 2015.
October 25, 2014
EDGUY TO HEADLINE KNOCK OUT FESTIVAL IN KARLSRUHE
EDGUY have been confirmed to headline the prestigious Knock Out Festival in Karlsruhe, Germany on the 20th of December. The performance will mark EDGUY's second appearance at Knock Out. The line up of the "one night/ one stage" indoor festival speaks for itself - other bands on the bill will be Gotthard, Pretty Maids, Unisonic, Primal Fear and Anvil. Be quick and get your tickets before they sell out. Find ticket information in the "tour section".
<< Previous 1 2 3 4 5 6 7 8 9 10 11 12 13 14 15 16 17 18 19 20 21 22 23 24 25 26 27 28 29 30 31 32 33 34 35 36 37 38 39 Next >>