October 19, 2014
EDGUY TO HEADLINE ONE NIGHT AT METAL HAMMER PARADISE FESTIVAL
On November 14th and 15th Metal Hammer Germany will host their own Metal Hammer Paradise Festival at 'Weissenhäuser Strand' near the city of Lübeck. Now EDGUY have been confirmed as the headline act for one night. Other bands on the bill will be the other headline band Within Temptation and legendary acts such as Doro, UDO, Gamma Ray and many more. For ticket information go to the tour section.
September 30, 2014
SPACE POLICE TOUR IMPRESSIONS
As previously reported the SPACE POLICE WORLD TOUR has just arrived in Germany. Here you get some impressions of the biggest stage production EDGUY have ever brought to their fans. Don't miss this show, check the
tour section
and take your chance to get a ticket for one of the places that are not sold out yet!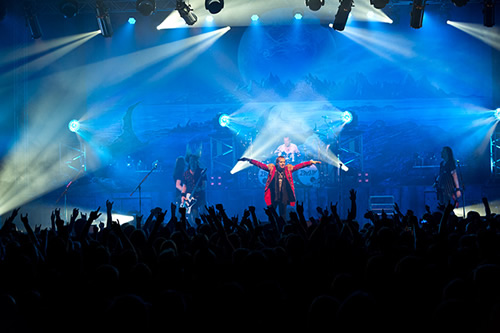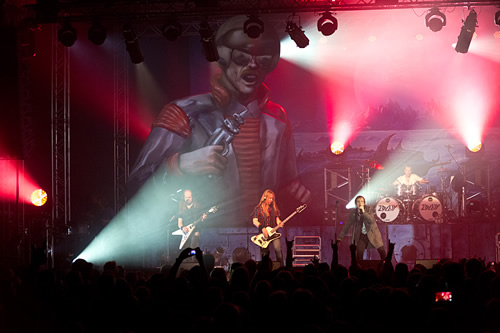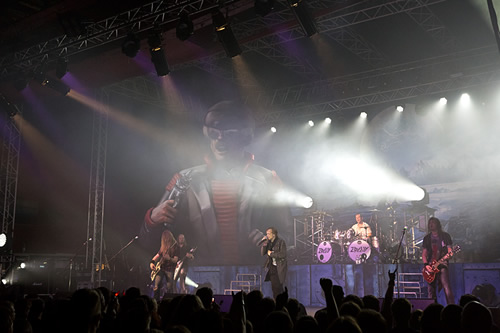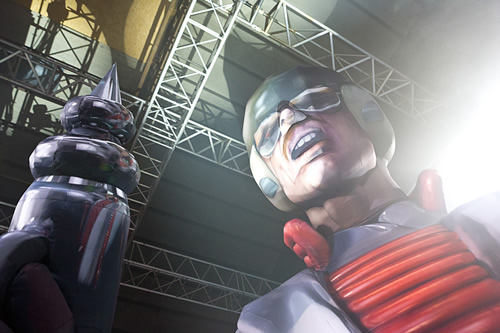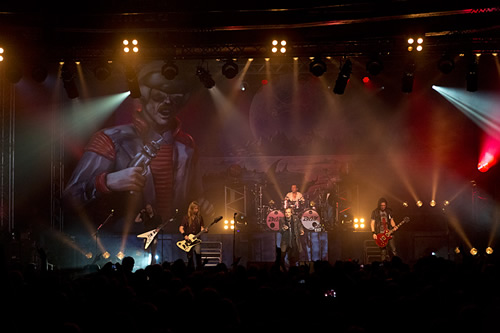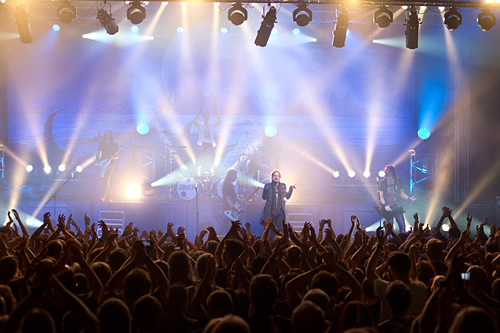 September 27, 2014
SPACE POLICE OVER GERMANY - LIVE
Finally the 'Space Police' has arrived in Germany. Today, Saturday September 27th EDGUY are going to play at Aladin, Bremen. The Bremen show will be followed by a streak of German dates. Fulda is already sold out, fans who intended to see that show and couldn't get a ticket are advised to attend the Langen show on the following day.Go to
metaltix.de
to get your ticket now or check availability for any city!
September 19, 2014
SPACE POLICE TOUR: SHOWN IN JAPAN, ENGLAND AND GERMANY SOLD OUT!
After having sold out several shows in Japan and England, many European mainland promoters are happy about selling out shows as well. Some shows look like there'll be no tickets left for in a couple of days, in fact Fulda promoters have just announced that the show is already completely sold out at this point. Fans from the Fulda area who couldn't get a ticket are advised to attend the Langen show the next day, which a few tickets are still available for.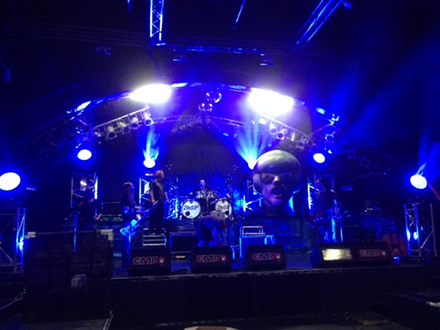 EDGUY-Frontman Tobias Sammet says: "We have played Japan and England now and those who've seen us will testify that we're stronger than ever. It's great fun to be back on stage and that's why it's no suprise to me that ticket sales are great. But of course: I wanna thank all our great fans on behalf of the band cause you make this tour a success. Where the venues are going to allow it we'll bring the biggest and most expensive show production we have ever had, so nobody will regret having bought that ticket."
The Continental European leg of the tour will kick off on September 19th at Metal Dayz Festival in Hamburg. After that EDGUY will tour across Scandinavia, supported by Freedom Call. Then they'll tour Germany, Switzerland and Italy with special guests Unisonic (featuring Michael Kiske & Kai Hansen) and Starchild (feat. Helge Schneider guitarist Sandro Giampedro, Jens Becker of Grave Digger and Michael Ehré of Gamma Ray). Finally EDGUY will finish the first leg of the tour in Spain, France and Cologne, supported by Masterplan.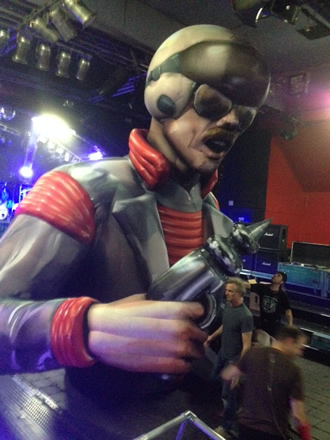 September 04, 2014
MANCHESTER SHOW SOLD OUT
After the Nuneaton show has been sold out for a week now, finally the Manchester show is also sold out. UK fans are advised to hurry in order to get a ticket for the London show on September 14th. If you haven't got a ticket yet this is the only remaining chance to get one for an EDGUY UK date 2014.

For international concert updates check the tour section!
August 30, 2014
SECOND SHOW IN ENGLAND SOLD OUT
In a few days the SPACE POLICE WORLD TOUR will kick off in Tokyo. The European tour will start in two weeks in Manchester, England and several shows are almost sold out, in fact, the promoter of the Nuneaton show has just announced that the show IS completely sold out, no more tickets available for Nuneaton, the second British stop of EDGUY on their Space Police World Tour. English fans who want to see EDGUY are advised to get their tickets for either London or Manchester.

Check the tour section for updates, the tour management has just announced a run of shows in Brazil and Chile.
<< Previous 1 2 3 4 5 6 7 8 9 10 11 12 13 14 15 16 17 18 19 20 21 22 23 24 25 26 27 28 29 30 31 32 33 34 35 36 37 38 39 Next >>